#YA #UrbanFantasy #AudioBookReview -- Time Reavers by Jacob Holo
Enter the Tau Freeze, where time is your only weapon.
Time Reavers
Series: Time Reavers, Book One
Jacob Holo
Narrator: Tess Irondale
Publisher: Holo Writing
Publication Date: July 13, 2017
Listening Length: 8 hours 36 minutes
ASIN:B073SBLD97
Genre: YA Urban Fantasy
The monsters are real, and time is their weapon.

Fed up with bad teachers and daily fights with her sister, 16-year-old Nicole Taylor yearns for something better. Sadly, she's in for a letdown, because the world ends next week.

Nicole discovers she has a rare gift. She can bend time around her and even stop it completely. With her powers awakening, she must face the Reavers: horrific killing machines that exist outside our time.

Plagued with nightmares and ambushed by monsters at every turn, Nicole has one chance to stop their genocidal invasion. With help from a chain-smoking pyrokinetic, a neurotic sword-wielding assassin, and an icy goth chick with a crossbow, she may stand a chance.

But the Reavers are tireless foes, and time is on their side.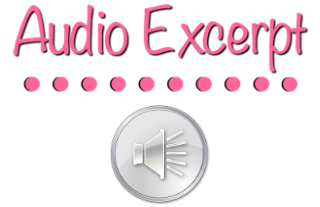 I received this audiobook as part of my participation in a blog tour with Audiobookworm Promotions. The tour is being sponsored by Jacob Holo. The gifting of this audiobook did not affect my opinion of it.
Time Reavers
is an urban fantasy, depicting time control abilities, metal insects, and young humans who are in an epic battle against evil guards.
Action-packed and plot-driven, this is not a story about time travel. Rather, it is about the ability to control time.
Nicole, the strong protagonist, is quite endearing. Throughout her discovery of her unique ability, this young woman remains humble.
The author keeps with the expectations of the urban fantasy genre, bringing fantastical ideas into the everyday life of teens. Nicole was quite unhappy with her life and needed a distraction. Who would have thought the ability to control time would surface. becoming the best distraction any teen could dream of.
The narration was pleasing and entertaining, especially the obnoxious sound of the Reaver.
Time Reavers
comes off as a hybrid of science fiction and fantasy, something young adults love. While this hybrid appears on the surface and snakes throughout the tale, this is not a story that will inspire you to ponder the laws of physics.
This war faced by Nicole and the gang makes for an interesting journey into the "Tau Freeze", where all can be made still and time is your only weapon.
Character development: 9/10
Plot development: 9/10
Quality of production: 9/10
Well-paced: 9/10
Thought provoking: 6/10
Entertaining: 9/10
Enjoyable: 8/10
Overall – 59/70 = 84.3% = 4.2/5 stars
About Jacob Holo
---
Jacob Holo is a former-Ohioan, former-Michigander living in sunny South Carolina. He describes himself as a writer, gamer, hobbyist, and engineer. Jacob started writing when his parents bought that "new" IBM 286 desktop back in the 80s. Remember those? He's been writing ever since.

About Tess Irondale
---
Tess​ Irondale​ is a professional audiobook narrator and voice actress, credited with bringing ​nearly ​5​0 titles to life. ​She ​specializes ​in ​Fantasy, Adventure, and Erotica, although ​her​ work ​has covered​ nearly every genre including Young Adult, Humor, Spirituality, ​LGBTQ, Sci-Fi, Self Help and ​Mystery​. ​She is on Audible's in-house voice roster, and ​also works directly with authors through ACX.​ When not in the recording booth, she can be found hiking in the woods or hunkered over a crossword puzzle.